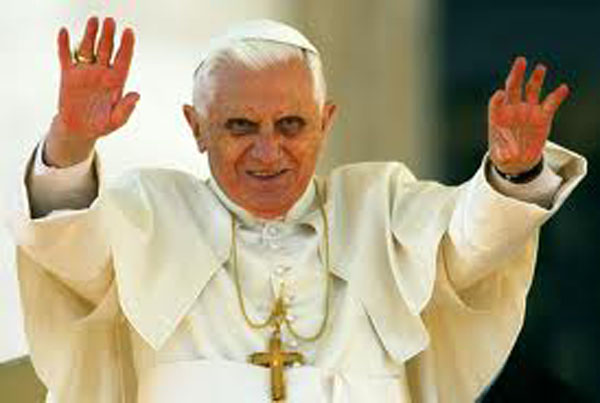 Statement by Cardinal Seán Brady on the announcement today by Pope Benedict XVI of his resignation
Today is an historic day. Pope Benedict has resigned in circumstances of his own choosing. While it is a shock to me, we can be certain that Pope Benedict has made this decision after very careful and prayerful reflection. I think it is significant that he has chosen to make this announcement on the occasion of the World Day of the Sick, the feast of Our Lady of Lourdes. Our Lady always points us to her Son. In his statement today Pope Benedict pointed us to Christ as the Supreme Pastor of the Church.
His announcement today echoes his words on the day he was elected Pope. Then he described himself as a humble worker in the vineyard of the Lord. With typical humility, courage and love for the Church he has clearly come to the view that the Lord now wants him to use his remaining physical and spiritual energies by serving the Church in prayer. I think this is a profound act of humility, a conscientious and responsible decision to hand over the ministry of the successor of Saint Peter in a time of great challenge for the Church and for faith in the modern world.
With all people of good will, I ask the Lord to bless Pope Benedict as he prepares for retirement and to give him many years to serve the Church with his dedicated prayer. On behalf of the Catholic Church in Ireland, with my fellow Bishops, I thank him for his generous service of the Universal Church and for the great love and concern he has always shown for the Church in Ireland.
I ask people to pray also for those who will have responsibility for electing his successor.