The Sacrament of Confirmation
The Catechetics Council of the Irish Bishops Conference have commissioned iCatholic to produced a series of videos 'Come Holy Spirit – Preparing for Confirmation'.
In this first episode, Eleanor and Johanna focus on the Holy Spirit and the difference it makes in our lives. We encourage all parishes, parents and schools to utilize these excellent resources.
In this second episode, Eleanor and Johanna look at the seven gifts and the nine fruits of the Holy Spirit
In this final episode, Eleanor and Johanna look at choosing Confirmation names and sponsors and the Confirmation ceremony itself
The Worksheets to accompany these videos can be found by clicking the following links:
Veritas have generously given open access to the Grow in Love religious education resources during the Covid 19 Pandemic.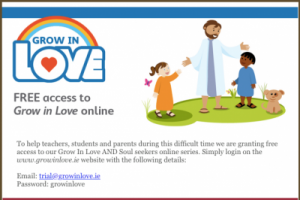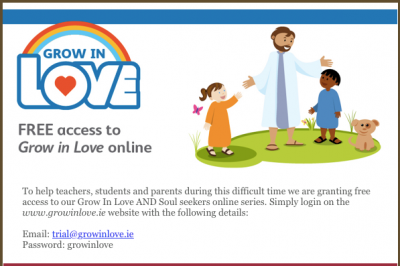 Login Details as follows:
Click Here to access to those resources
Email: [email protected]
Password: growinlove
An additional resource for Confirmation is produced by Redemptorist Publications. It is written in a simple, engaging style, this colourful book is complementary to the sacramental preparation programme followed by schools or parishes.
This book can be found on www.redcoms.org