A Celebration of a Life
Preparing and planning the funeral of a loved one can add to the grief and stress at a difficult time. A Celebra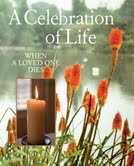 tion of a Life is a sensitive and practical guide for those who are bereaved.
This book can be found on www.redcoms.org
Some resources for families to use during and after a bereavement and Wake.