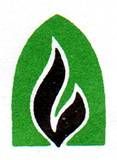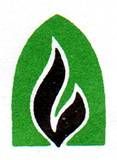 SPECIAL RELIGIOUS EDUCATION
Spred consists of small groups of people in parishes who come together to form little communities of faith and friendship with people who have learning disabilities. The groups grow together by following an appropriate method of catechesis designed and arranged to meet their needs. Our aim is to prepare the way for full participation in the liturgical life of parish community for our friends.
 We focus on having a beautiful environment in which our friends can come together and experience a sense of the sacred within the context of a loving community. This enables us to experience a sense of Church and a sense of God thus allowing us to enter into communion with Jesus within our own small Christian community of faith.
A bond of friendship, trust and faith is fostered within the core group at the fortnightly Catechist Preparation Session. Then the following week, at the Total Community Session, we warmly welcome our friends whose greatest need is to feel that they belong. Initially, we sit with our own friend while we spend quality time working with activities. This enables us to settle and quieten ourselves in order that when we move to the Celebration area we will be ready and open to receive God's word.
In the celebration area we gather around the Bible. Each week we have a goal and with the help of a symbol, the leader leads the group to recall and reflect on some aspect of our own life experiences. This experience is then linked with the liturgy and with the scriptures. God's word can touch these experiences in a very personal way. After a short reading from the bible, the leader goes around the group and naming each person gives each one the message e.g.
 "Mary, Jesus says to you tonight,
   I love you with a very great love."
This is just one very powerful moment in the session.
Our evening ends with a friendship meal consisting of a cuppa and a chat.
Spred has been in the Armagh Archdiocese for over 30 years. We are invited by the Parish Priest to set up a group within a parish. At the moment there are 9 groups:
Armagh, Coalisland, Dundalk – Holy Family & St. Patrick's, Dungannon (3 groups), Portadown & Magherafelt
A Spred Catechist shares:
"Spred is a nourishing gift to me; an opportunity to deepen my own spiritual connections with other like-minded adults in a gentle, loving and totally embracive and supportive environment. Our adult group then shares our love of our faith with our friends, who we continually invite to participate fully with us in the sharing of events in their lives and discovering the love of God in the everyday. For me, Spred is a reaffirmation that God's love for us is often revealed in the small moments of our lives.
Our friends remind us to be genuine, empathetic and accepting; this has carried over for me in my everyday life.
As a catechist, Spred has come to help define who I feel I am – an adult of deep faith who greatly values being part of a small faith community that cherishes each other and provides a loving, inviting catechesis to our friends."
To read more about Spred please visit the website www.spredireland.ie which I designed and maintain.
If you are interested in setting up a group or would like more information please contact:
Patricia Lennon, Co-ordinator,
Phone: 028-30265353, Mobile: 07711786062,
Email: [email protected]