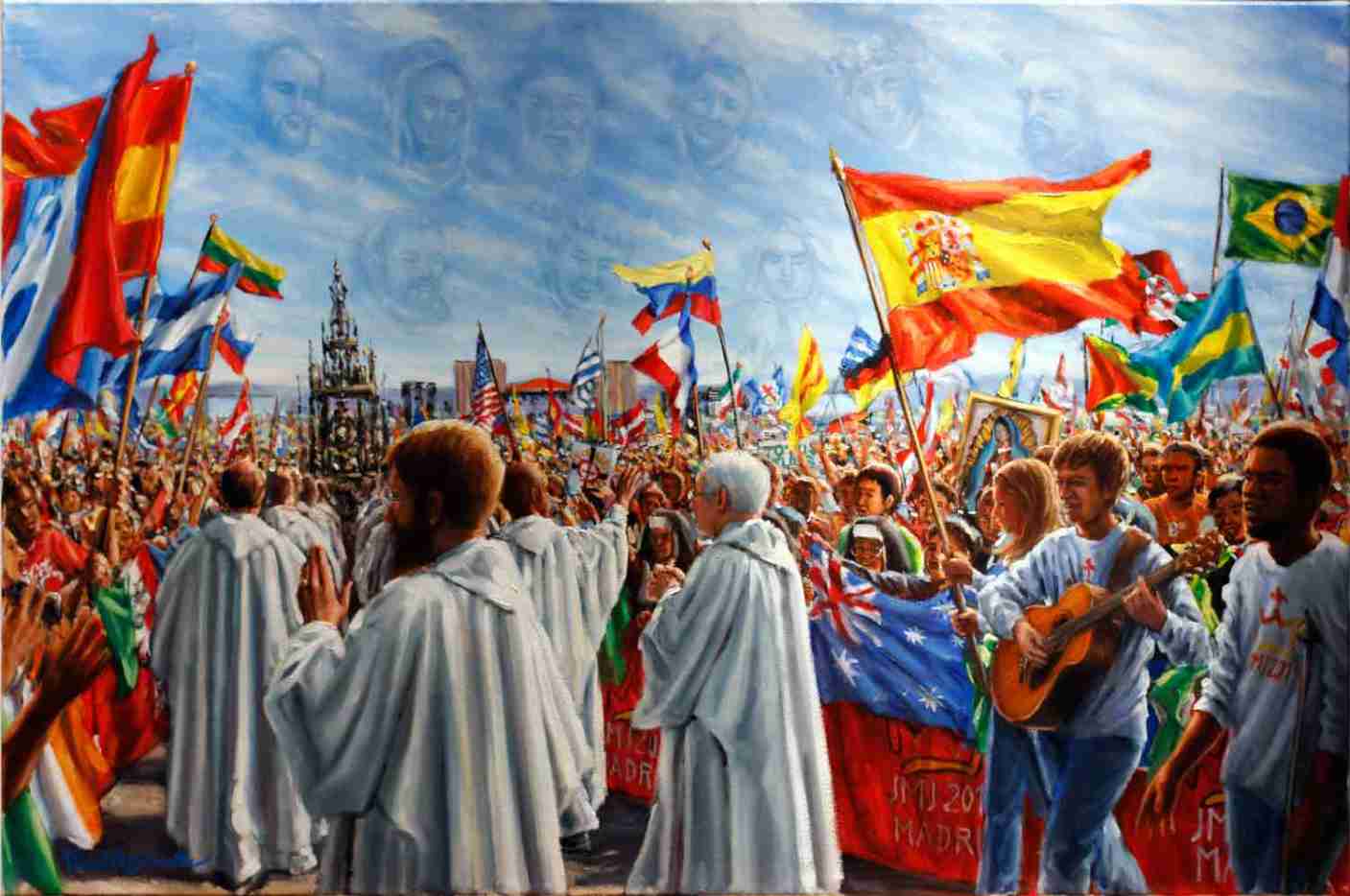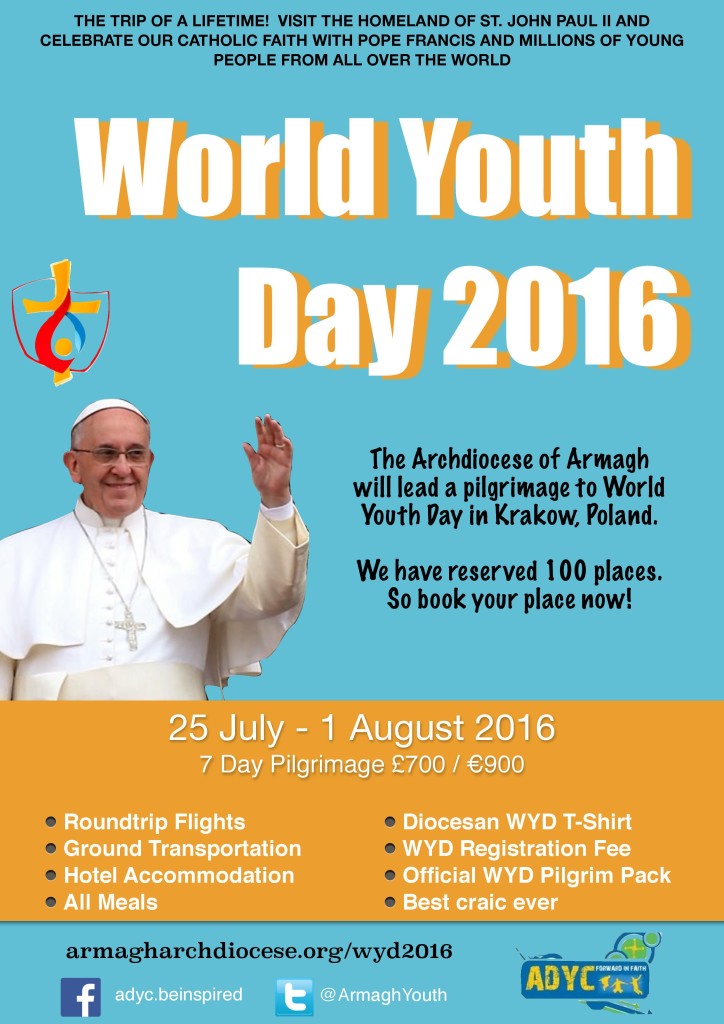 Armagh Diocesan Youth Commission (ADYC) is bringing 100 pilgrims to WYD Krakow 2016. We feel that this is a wonderful faith development project to enable young people to celebrate and experience the joy of the Gospel.
The purpose of this evening is to bring more awareness of our plans for the pilgrimage and to help pilgrims confirm their places.
Find out more information at our diocesan website:
http://www.armagharchdiocese.org/wyd2016/
Come along to an information session to find out more and to book your place.
Friday 25th Sept:       Synod Hall, Armagh 7.00p.m.
Thursday 1st Oct:      Magnet Pastoral Centre, Dundalk  7.00p.m
If you rather print out and post the form to our diocesan offices, you can find the form here: WORLD YOUTH DAY 2016
We hope that all recruitment for pilgrimage will be completed by end of Autumn 2015. After this ADYC aims to journey with young people & leaders by providing a six month preparation programme that will involve; catechesis, fun and friendship.