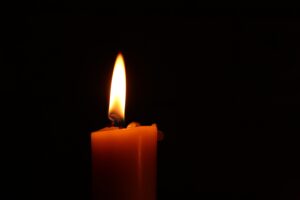 The proposal for a universal day of prayer was initially made in 2016 to the Vatican's Pontifical Commission for the Protection of Minors (PCPM) by a survivor of clerical abuse. At the time a press release from the Commission stated, "In the experience of our members, victims/survivors have often expressed a desire for prayer as an important element in their healing process."
In response Pope Francis invited bishops around the world to establish a special day of prayer in the Church year to support the paths of human and spiritual recovery. This day is not only for victims and survivors, who have been so severely injured, either inside or outside the Church, but also for families and communities affected by grief for their loved ones.
In 2019 the Irish Bishops introduced a Candle and Prayer of Atonement as part of this day.
All parishes and religious communities are invited to organise their own service or moment of prayer; encouraged to light again the Candle of Atonement, and include a prayer for victims.
it is suggested that one of the prayers of the faithful on the Sunday following could also include a prayer for victims and survivors of abuse.
CLICK HERE to learn more about this years day of prayer for survivors of abuse.
This year the Day of Prayer will take place on Friday, 24th February.