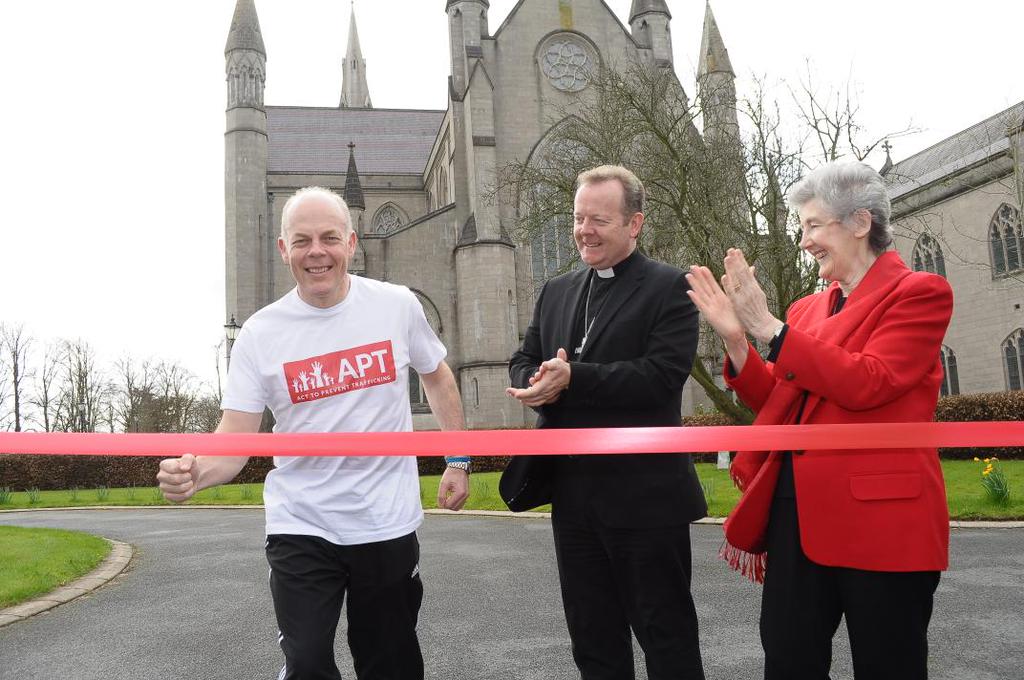 Fr Gerry Campbell would like to thank all who supported his run from 'The Bann to the Boyne (26th to 29th April) to raise awareness of the horror of Human trafficking. A special word of thanks to:
• Archbishop Eamon Martin for launching the run on 15th April and for supporting and promoting it.
• Alliance Insurance, the main sponsor of this run.
• The priests of the four parishes in which the run started each morning and particularly to Frs. John Fox, Newbridge, Séamus White, Dungannon, Phelim McKeown, Kilsaran, who led the Prayer Service on particular days and Fr. Pat McEnroe, Darver & Dromiskin who came to cheer Fr. Gerry on !
• The staff and pupils of St. John's P.S., Moy and their chaplain Fr. John Hughes
• The staff and pupils of Scoil Mhuire gan Smál, Kilkerley.
• The members of APT who were present along the route.
• The sacristans and people who joined in the Prayer Services each morning and all who donated sponsorship.
• Those who prayed for Fr. Gerry and particularly for the victims of trafficking.
Fr. Gerry extends his sincere thanks to all who supported this cause in any way.