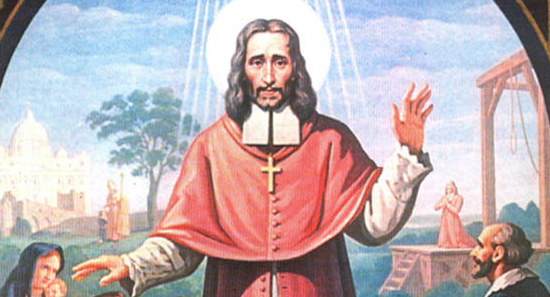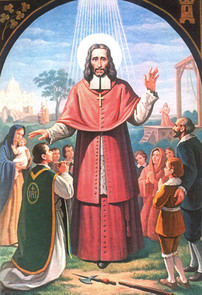 On Friday and Saturday 29 & 30 May 2015, a Camino route will be established in Drogheda. It will contain the essentials of the Church tradition in that it will start at Our Lady of Lourdes Hardman's Gardens and progress via St Peter's Church of Ireland, St Augustine's in Shop Street, St Mary's and Holy Family Churches on the south-side of the town, St Mary Magdalen of the Dominican's and conclude at St Peter's in West Street, the primary repository of the relics of St Oliver Plunkett. The walk is 3.2 km (2 miles) and can be done within any time limit, or indeed over the two days. It is geared for all ages, schools, those who will saunter, the brisk and the jogger. Indeed one of the local schools (St Olivers) will be providing essential logistic infrastructure, DIFE are giving us the technical support. The Girl Guides and Boy Scouts are helping at the churches.
The walk will start at the Lourdes Church at 10am and that Church will close at 4pm. St. Peter's will close at 5.30pm on each day. There are no rules. You can take as long as you want, stop when you want. You can even do it on a bike (within times above). Confessions will be available at various times in the churches on the route (see web site for details) There will obviously be a mix of town and urban walking as well as time to appreciate the history and religious architecture of the various churches involved. There will be a nominal fee charged for participation which will cover the cost of the passport, (max charge E3) given at the start and containing: details of the walk, a general history of each of the building visited, a map of the route. This passport will be stamped with the official stamp for each church and provides pilgrims with a record of where they visited. A certificate of accomplishment will be given to each pilgrim on completing the Way. Schools are asked to register each pupil before the walk so as these certificates can be ready.
The project organizer, Mr. Michael Mulroy of the Knights of St Columbanus, said that "this was an innovative way for locals and tourists to get to know the Christian heritage of our Town. It will also be a worthy backdrop to the 2015 Festival of Prayer in honour of St Oliver, the last Catholic martyred for his faith in Ireland or England. However we feel that this camino will appeal to all ages and creeds and indeed those with no faith". So get your walking shoes ready or indeed the bike, May is just around the corner!!
All information can be seen on www.stoliverswalk.com, face book stoliverswalk, or contact us on [email protected]