Spiritfest 2011 is the first ever large-scale conference to take place in the Archdiocese of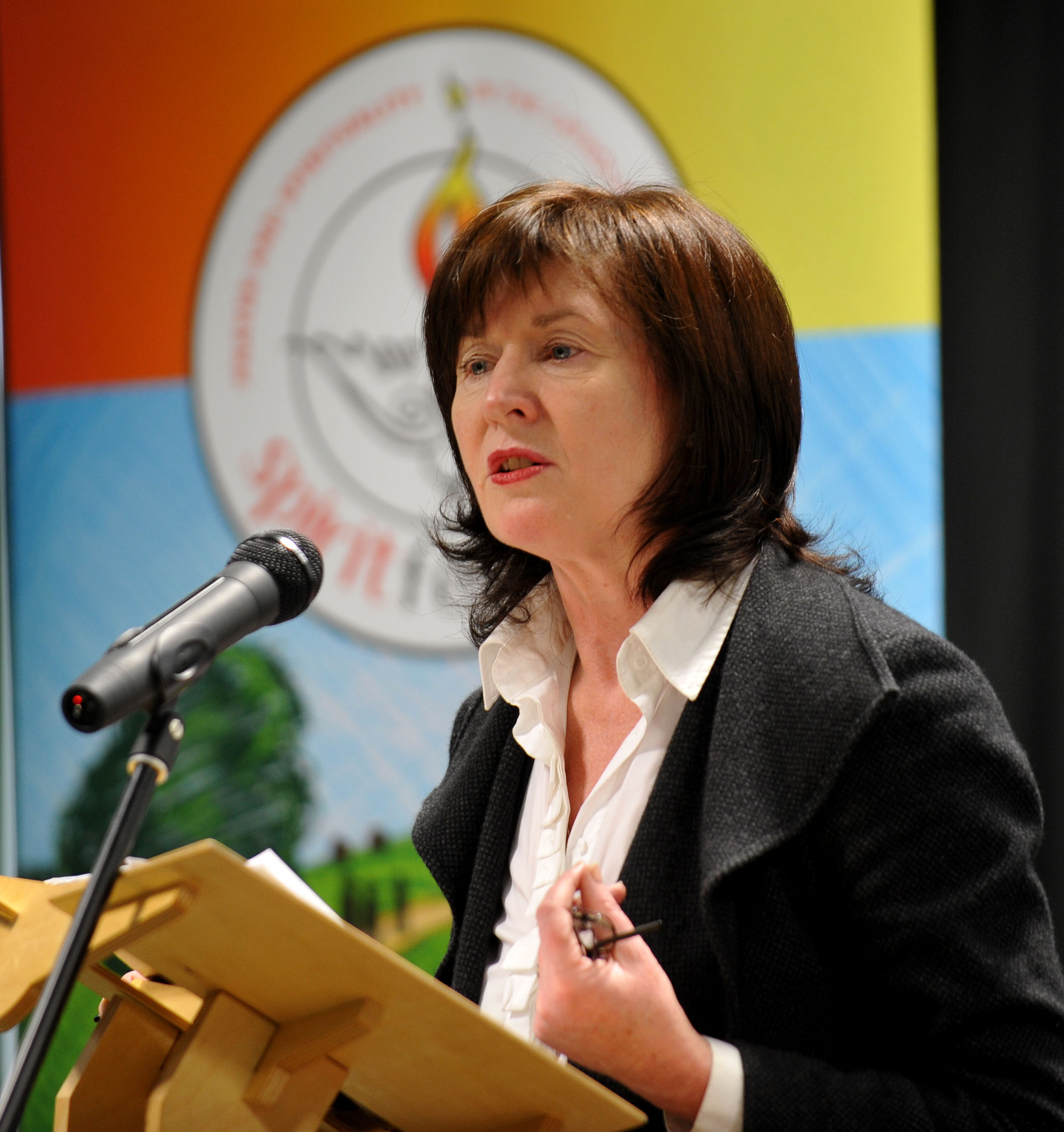 Armagh and will be a precursor to the World Youth Day in Madrid next August and the Eucharistic Congress taking place in Dublin in 2012.  The three-day gathering of priests, religious and laity next summer is being organised by the Armagh Diocese to celebrate and nurture the rich legacy of prayer, which is central to the Catholic tradition.
The Diocesan gathering from Friday 1st – Sunday 3rd July 2011 will focus on the theme of prayer.  The event takes place in St. Catherine's College, Armagh with a thousand places available.  Each day, participants will have an opportunity to attend two out of a possible three keynote addresses, choose two workshops out of the sixty-four available and join in a celebration of prayer and music in St Patrick's Cathedral.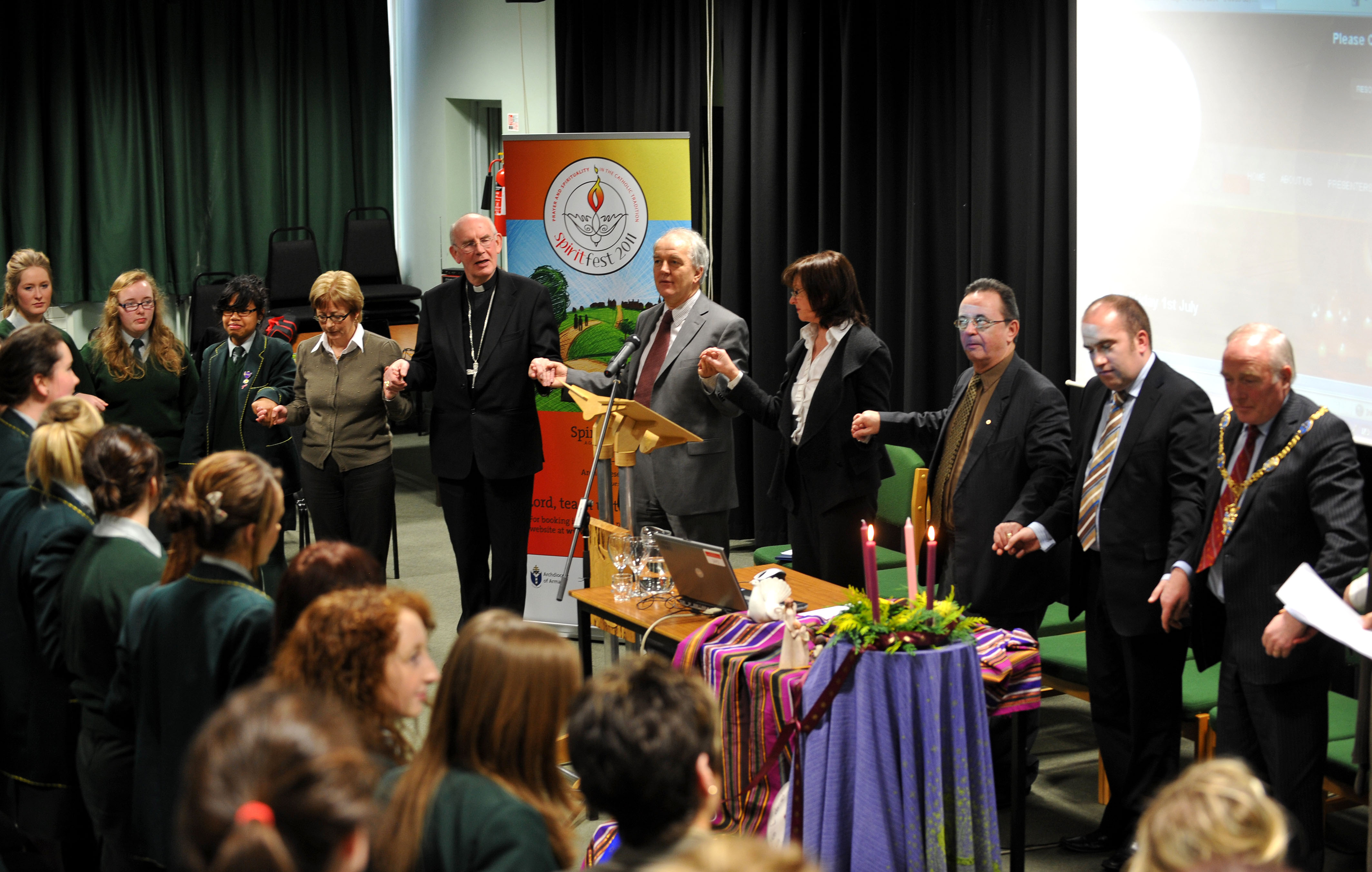 The purpose of Spiritfest 2011 is to encourage people, prompted by the Spirit, to deepen their relationship with Christ through prayer by providing them with insights into the deep Christian tradition of prayer and by offering them experiences of prayer in its different forms.
There will be nine keynote speakers in all.  Guests from other countries include Dr. Joann Heaney-Hunter, St John's University, New York, Fr. Laurence Freeman OSB, Director of The World Community for Christian Meditation, and Ms. Monica Brown, Emmaus Productions, Australia.  We have representatives from the Presbyterian and Anglican Churches in Rev. Dr. Ruth Patterson, Director of Restoration Ministries, and The Most Rev. Dr. Richard Clarke, Bishop of Meath and Kildare.  The great spiritual traditions of St Benedict, St. Francis and St Ignatius in Ireland are represented by Sr. Briege O'Hare, OSC, Faughart Monastery, Fr. Paschal McDonnell OFM, Rossnowlagh Friary, Fr. Gregory Collins, OSB, Glenstal Abbey and Fr. Michael Paul Gallagher, SJ.
Platinum selling group, The Priests, fresh from their recent stage performance in front of his Holiness Pope Benedict and worldwide TV appearances to promote their new Christmas album; NOËL will perform in a spectacular concert and worship experience in Saint Patrick's Cathedral on Saturday 2nd July. Among their repertoire they will sing a specially commissioned hymn by Sr. Briege O'Hare O.S.C.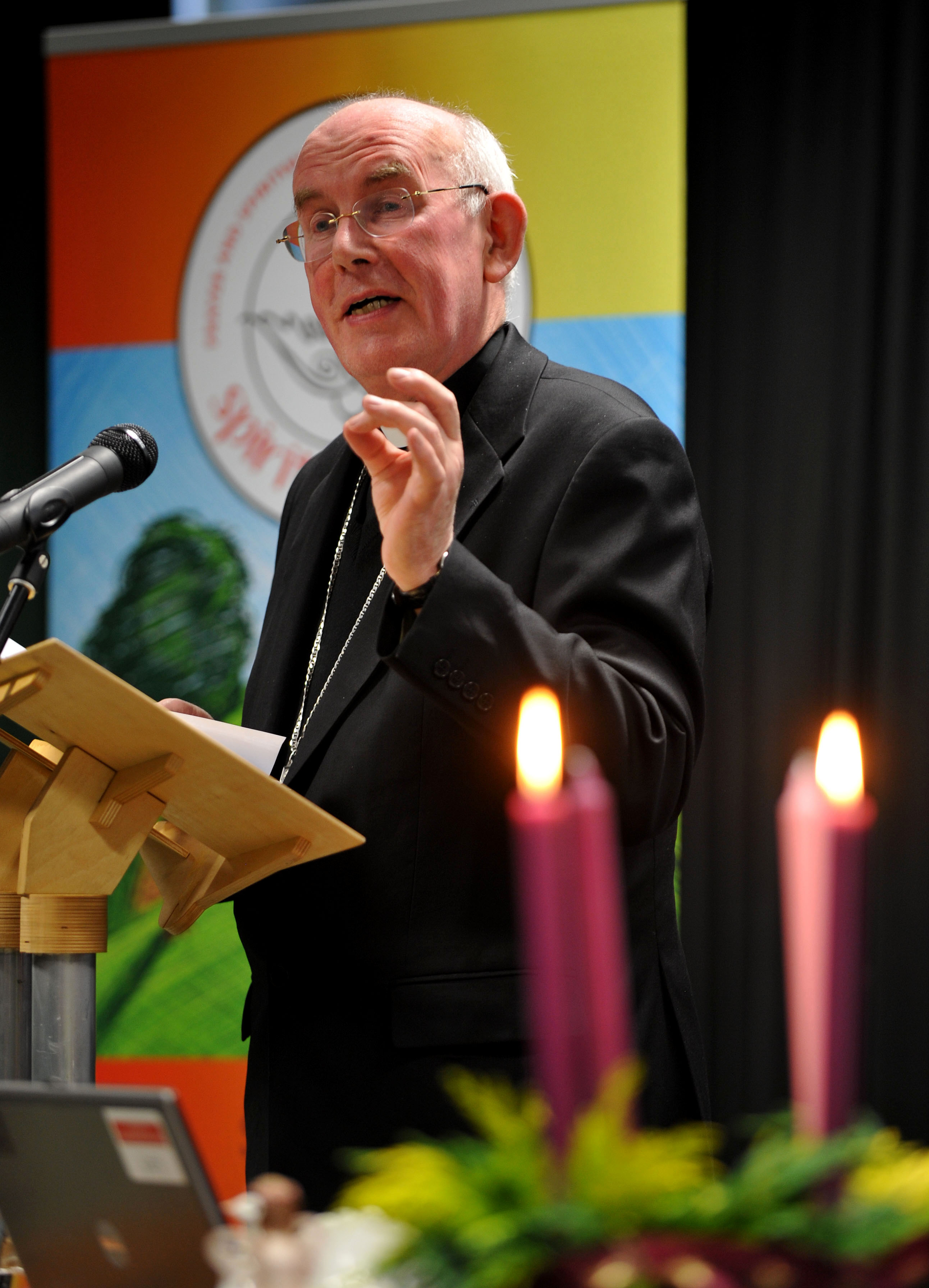 Speaking today, Catholic Primate Cardinal Seán Brady recognised that many struggle with prayer and they desire to know and understand the Eucharist and many are interested in learning about new forms of praying and prayer styles.
He added: "I believe Spiritfest will be a wonderful opportunity for renewal and prayer throughout our Diocese.
"I hope that it will be a moment of encouragement and inspiration for our people in the midst of difficult days."
"It is a conference that will provide a time for the Diocese to come together to learn about the great prayer traditions that are part of our heritage.
The Cardinal said to the 140 St Catherine's lower sixth students that he hoped Spiritfest would encourage some of them to attend World Youth Day in Spain next year.
He added: "More than ever our Church needs the gifts, talents and energy of young people."
Event organiser Dr Tony Hanna Director of the Office of Pastoral Renewal and Family Ministry received the inspiration for Spiritfest 2011 by attending a similar conference called Prayer 2010 in Brisbane last summer.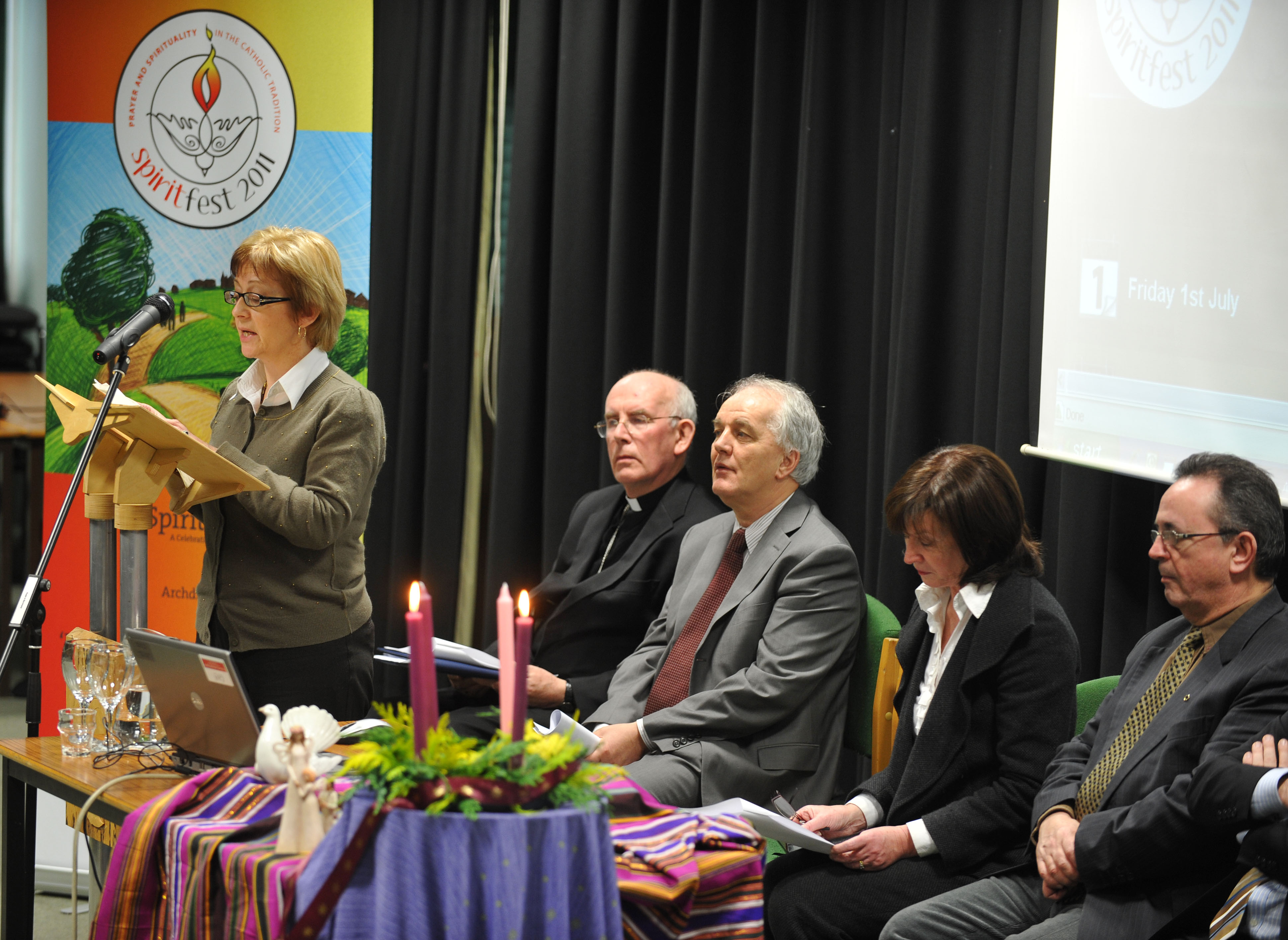 Speaking today Dr Hanna said he had the privilege of participating in the conference along with Fr Andrew McNally and thousands of people from across Australia and New Zealand.
He said: "Pray 2010 lived up to its potential and surpassed it.
"We returned home with the conviction that a celebration of prayer and a festival of the Holy Spirit could be a powerful gift for our Diocese and our country as we look forward to The Eucharistic Congress in 2012.
He added: " Places permitting, we will be delighted to welcome everyone to our festival of prayer and spirituality in Armagh.
Tickets for Spiritfest are now available online from www.spiritfestarmagh.com or telephone bookings and registration through the Armagh Diocesan Pastoral Centre on  +353 42 933 6649.