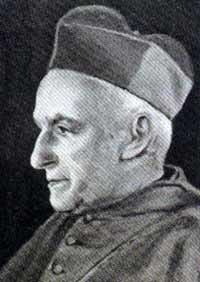 Cardinal Patrick O'Donnell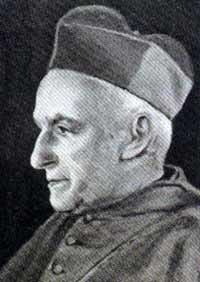 Born on 28 November, 1855, near Glenties, Co. Donegal, Patrick O'Donnell studied at the old diocesan seminary, Letterkenny, and St Patrick's College, Maynooth. He was ordained a priest on 29 June, 1880, and served on the staff of St Patrick's College, Maynooth, 1881-88, holding the chairs of Dogmatic and Moral Theology and office of prefect of Dunboyne (1884-88). He was appointed Bishop of Raphoe on 21 February, 1888 and ordained Bishop on 25 March, 1888. On 14 January, 1922, he was appointed coadjutor Archbishop of Armagh with right of succession and became Archbishop on 19 November, 1924. He acted as Apostolic Administrator of Raphoe in 1922-1923. He was created a Cardinal on 14 December, 1925, and was assigned to the Church of St Mary of Peace, Rome. He died on 22 October, 1927, and was buried in St Patrick's Cemetery, Armagh. His episcopal motto was In Hoc Signo Vinces (By this Sign (Cross)you Shall Conquer).
Gifted as scholar, preacher and administrator, he brought his influence to bear not only on diocesan affairs but also on all the important issues that came before the country.
Abstracted from Bishops of Ireland 1870-1987, by Rev. Bernard J. Canning