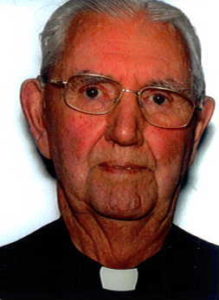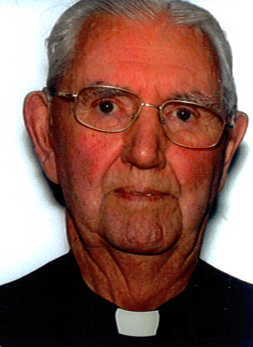 The death has taken place this morning, Monday, 12 September 2016, of Fr Kieran MacKeone, PE, AP, Clonoe.  May he rest in peace.
Following are the funeral arrangements:
Removal of remains to the Church of St Patrick, Clonoe, for the weekly Novena Mass at 8.00 pm, this evening, Monday, 12 September;
Evening Prayer and Benediction tomorrow evening, Tuesday, 13 September, at 8.00 pm;
Requiem Mass on Wednesday, 14 September 12.00 noon.
Date of Death: 12 September 2016
Born: 30 July 1926, Parish of Carrickmore
Studied                St Patrick's College, Armagh,      1938 – 43
St Patrick's College, Maynooth  1943 – 50

Ordained: 18 June 1950, St Patrick's College, Maynooth
Appointments
On Loan, Brentwood Diocese, England     1950 – 51
Chaplain, Mount Oliver Convent                 1951 – 51
CC, Mellifont                                                   1951 – 56
CC, Pomeroy                                                    1956 – 70
CC, Cookstown                                                1970 – 78
PP, Kilmore                                                      1978 – 84
PP, Clonoe                                                       1984 – 98
PE, AP, Clonoe                                                1998 – 16