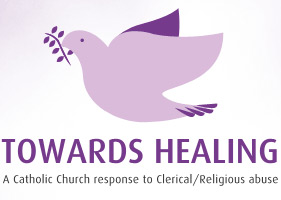 Towards Healing is a new counselling and support service for survivors of Institutional, Clerical and Religious abuse, funded by the Catholic Church.
If you have suffered in this way, Towards Healing will provide services to you no matter where you are currently living.
Towards healing currently provide the following services
Telephone Helpline
Free access to a helpline staffed by experienced Telephone Counsellors. This operates on Mondays – Thursdays 11am – 8pm, and on Fridays from 11am to 6pm. The number is Freephone 1800 303416 (Rep. of Ireland) and Freephone 0800 0963315 (Northern Ireland and UK). We also have a mobile number for texting purposes for our hearing impaired service users only:  085-8022859
Face to face psychotherapy
Contact with accredited psychotherapists in your area for face to face psychotherapy, with the fees arising being paid directly to your psychotherapist by Towards Healing.
Immediate family members
Provision for psychotherapy for spouses/partners, parents and children of survivors of Clerical/Religious abuse.