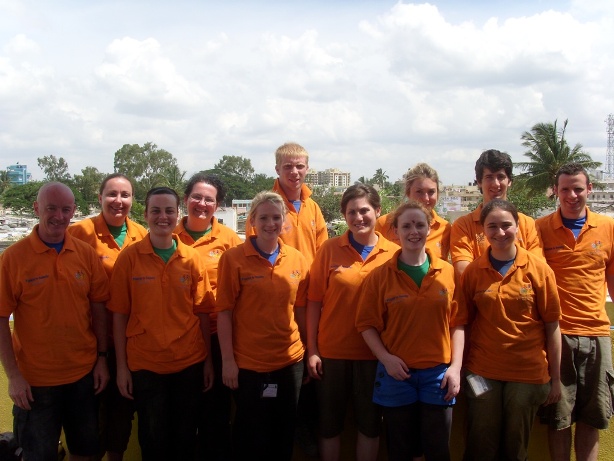 After meeting the friendly Bangalore Habitat for Humanity team we received a welcoming ceremony from the locals where each of us got presented with an array of flowers around our neck along with a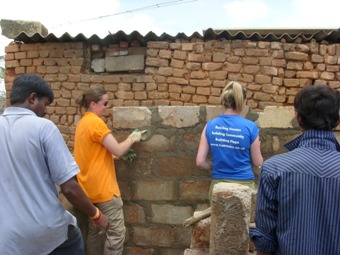 bindi! To start, we finished knocking down the existing bricks of the house before we transported blocks to and from the site, dug and filled sturdy foundations, before finally building the bones of the house. We were able to get most of the house finished before we left, with the help from the local mason and family members.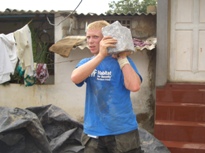 The most fun part of the trip was spending time with the local community and families. During the trip we got to experience how the locals made tea and bread, got to understand their culture and gestures and learned to communicate and have fun with the children without needing many, if any words. During the dedication ceremony the elderly community group sang a song about hope, before the families thanked us. To close the ceremony, the families were presented with a new tea set for the house along with a large picture of the group and some Irish gifts, brought over from Ireland.

One special night was spent at a local orphanage where the children put on a spectacular welcome-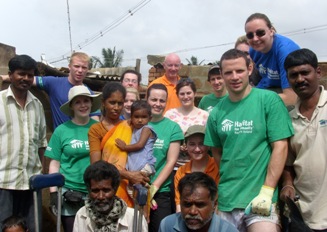 dressing up in camouflage, before dancing to traditional music. We got to spend time with the children- playing football, skipping and blowing bubbles among many fun games. While the work was intense, the craic that we had within the community we worked in and the fun, smiles and joyfulness on the children's faces far outweighed any pains we felt. A worthwhile and humbling trip that everyone should experience at least once!