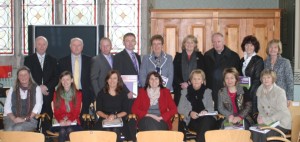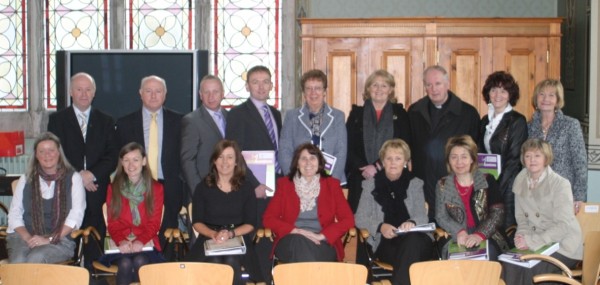 The Archdiocese of Armagh launched its Safeguarding Policy and Procedures and other safeguarding material in the Synod Hall, Armagh, on Saturday, 24 November 2012 at 11am.
Over 180 people, representing all ministries throughout the Archdiocese were represented at the launch. Those attending included Priests, Parish Safeguarding personnel, Training Facilitators, Religious Orders from within the Archdiocese, the Permanent Diaconate, Diocesan Safeguarding Committee, Diocesan Advisory Panel, Pastoral Commissions, Pioneer Association, Diocesan Lourdes Committee and SPRED. Teresa Devlin from the National Board for Safeguarding Children delivered the keynote speech.
Copies of the new policy and other safeguarding leaflets and posters were distributed after the launch. The very large numbers attending indicates the commitment to safeguarding throughout the Archdiocese.
The launch was followed by a light lunch in St. Patrick's Grammar School, Armagh.