Year 13 Religious Studies pupil from St Marys Grammar School, Magherafelt, Lauren Toner, has been awarded second place in the prestigious Chester University, Theology essay-writing competition.
The essay competition was set up to encourage research and critical-thinking on some of the most pressing questions facing humanity today. Entries were judged on the quality of argument, powers of persuasion and knowledge presented. Lauren chose to respond to a question that has puzzled scholars and theologians for many years, 'What is a good life?'
Dr. Wendy Dossett, (Senior Lecturer in Religious Studies Department, University of Chester) noted how Lauren made, 'excellent points and drew on a range of sources very effectively. The essay showed genuine expertise in Theology/Religious Studies. It was an excellent entry'. The Theology and Religious Studies Department at the University of Chester has been ranked joint first in the sector, which serves to highlight further this outstanding achievement. Congratulations Lauren!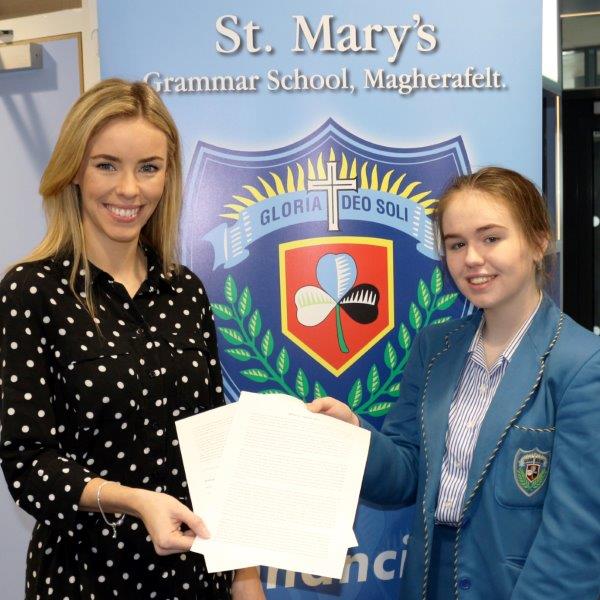 Lauren with Teacher Ms Una Burns, Head of Religious Education.