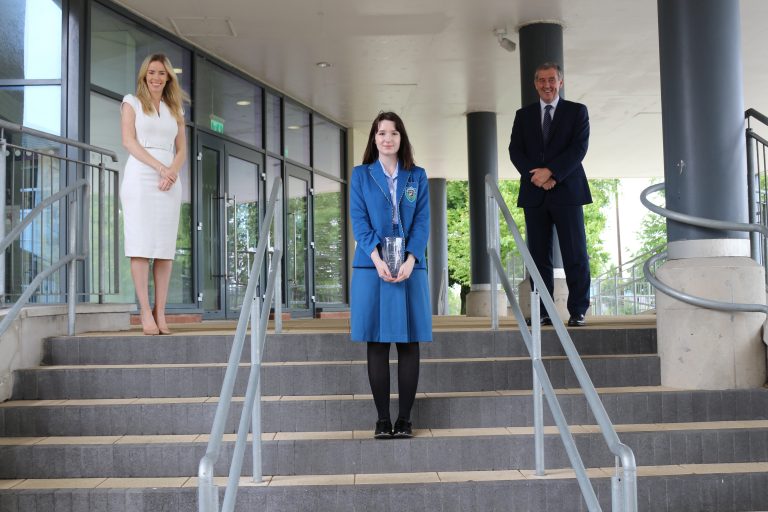 Life Advocate Awards 2020 Winners
LifeWork's 'Life Advocate Awards essay writing competition' received a tremendous response to this year's competition, despite school closures, and the challenges presented by Covid-19 restrictions.
The annual award programme – which is now in its fifth year – was designed to encourage research and critical-thinking on human rights and the right to life. The entries were of a very high standard and reflected a growing interest and awareness in human rights.
This year students are asked to submit a 600-750 word essay discussing the following words of Martin Luther King Jr: "Injustice anywhere is a threat to justice everywhere".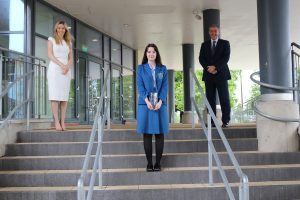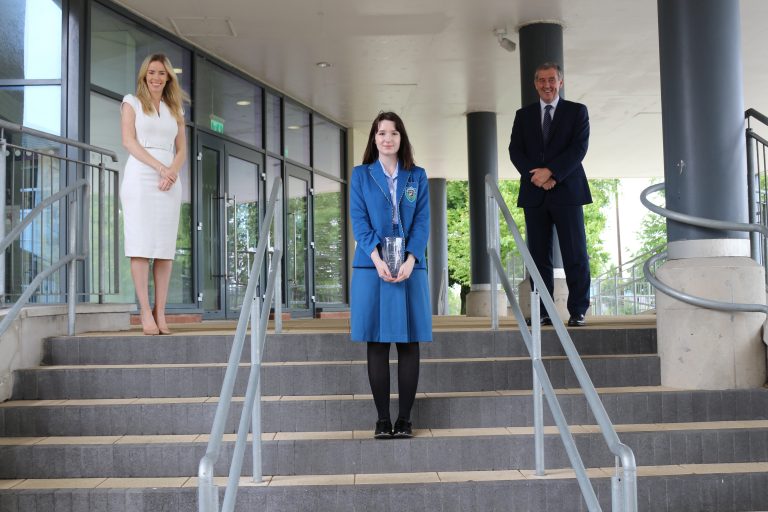 This year's winner Orlaith McAuley, is a Year 14 student from one of our Archdiocesan schools, St. Mary's Grammar School, Magherafelt. Orlaith won first place for her excellent and thought-provoking essay. In discussing the theme, she wrote: "All life is sacred and should be valued and protected, particularly those who are most marginalised and vulnerable".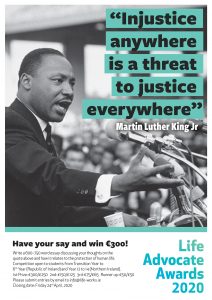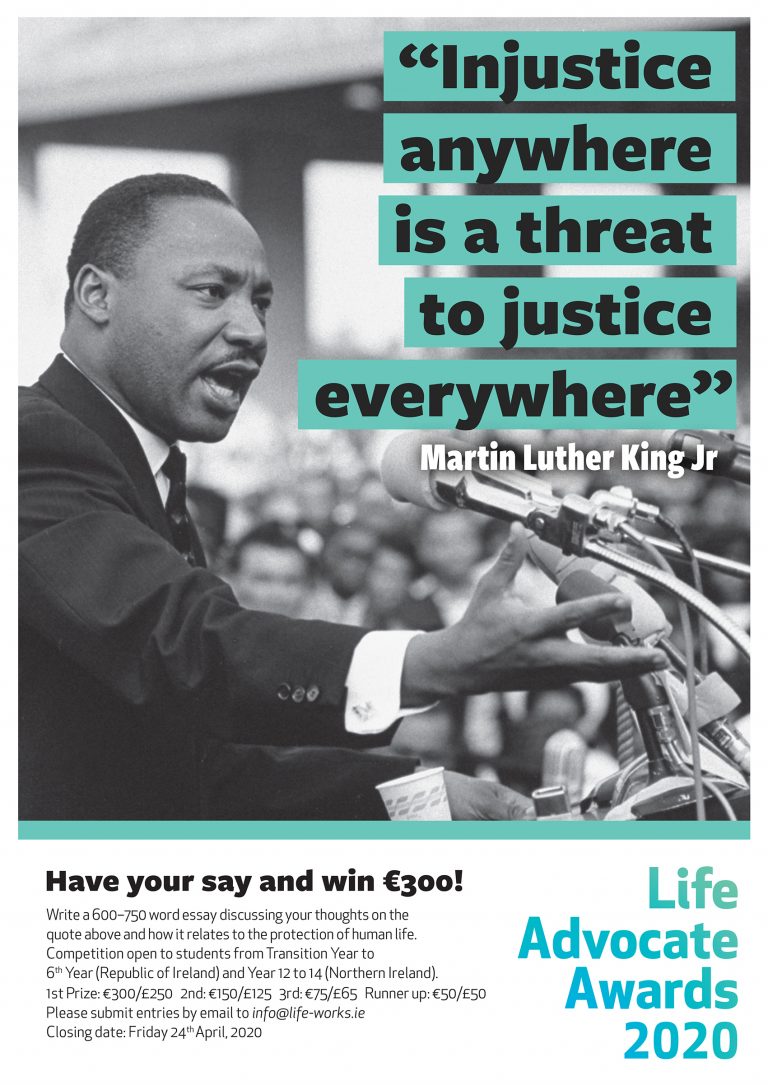 Orlaith was honored to receive a personal video from Dr Alveda King – a niece of Martin Luther King Jr – congratulating her on the winning entry.