Ordination to the Diaconate
CARLOS ESTEBAN ROJO
Redemptoris Mater Seminary
On Sunday, 8 May 2022 at 12:30PM in St Patrick's Cathedral Armagh, Bishop Michael Router will ordain Carlos Esteban Rojo deacon for the Archdiocese of Armagh.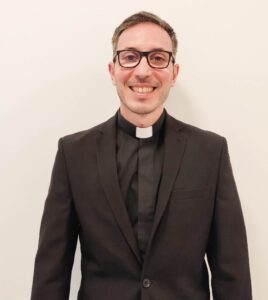 Carlos was born in 1983. He comes from Madrid (Spain). He is the second child of Fulgencio and Maria Araceli. He has two brothers and four sisters. He started his formation to the priesthood in the Redemptoris Mater Seminary in Dundalk in the year 2013.
He completed his studies for the priesthood at St Patrick's Pontifical University, Maynooth.
Carlos has done pastoral placements in the parishes of St. Patrick in Dundalk, Keady parish and Newry Cathedral.
As part of his formation in the Seminary, he was in mission in South Africa for one year and in Sardinia (Italy) for two years.