Obviously, as the priest in the parish is the focus of the celebration, it's important that others step up to lead and co-ordinate the celebrations surrounding Priesthood Sunday;  Resources including a suggested Liturgy with prayers a
nd a reflection which you might use on Sunday 28th, at the major Mass in your parish, and other resources which you might use to help prepare a social activity or gathering  in your parish, can be found at www.yourvocation.ie or www.vocations.ie.
It doesn't matter what you decide to do – the most important thing is to mark the occasion;  Please try and invite as many as possible, young and old; those at the heart of the Church, and those on the edges – indeed, the whole parish to celebrate this occasion, for in celebrating your priest's vocation, you are celebrating a vital component of 'the Church' which you hold dear.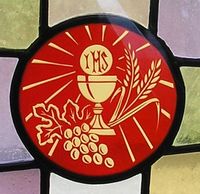 Hopefully together we can bring priesthood great encouragement at this time, and also have an eye for those in our parish who might feel called to this vocation.  By inviting your priest to tell his vocation story, and to share the joy of his ministry – there is no doubt that others will be moved to hear God's call in their own life.
Finally, everything we do throughout the Year of Vocation must be rooted in Prayer, and so may I ask you to keep praying the vocation prayer daily;  With the help of God, this year will bring great blessings to us all, and from this year onward, on the last Sunday of September, we will celebrate Priesthood Sunday;