Towards Healing
Towards Healing is an independent organisation providing professional support for people who have experienced institutional, clerical or religious abuse in Ireland.
http://www.towardshealing.ie/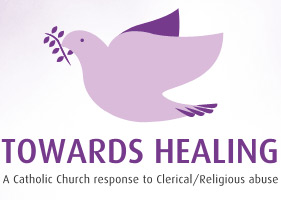 Towards Peace
Towards Peace offers Spiritual support for survivors of abuse by Catholic Church personnel in Ireland. The vision of Towards Peace is to provide a safe supportive space, where people who have been affected by abuse in a Church context can be accompanied as they seek their own experience of spiritual peace.
http://towardspeace.ie/