World Day for Consecrated Life 2021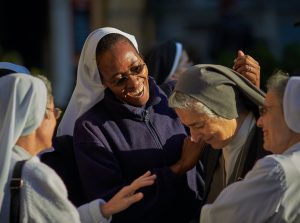 On this the feast of The Presentation of the Lord The Church celebrates World Day for Consecrated Life. We pray for all men and women who have dedicated their lives to serving the Lord through a vocation to consecrated life.
On this special day we pray also for vocations to the priesthood and religious life and encourage those who are discerning a call to priesthood or religious life to contact their local vocations team.
Here in the Archdiocese of Armagh you can contact Fr Peter McAnenly who is Vocations Director for the Archdiocese.
Address: Parochial House, 42 Abbey Street, Armagh, BT61 7DZ
Phone: (028) 3752 2802
Email: [email protected]
Prayer For Vocations to Consecrated Life
Loving and Generous God,
it is You who call us by name
and ask us to follow You.
Help us to grow in the Love
and Service of our Church
as we experience it today.
Give us the energy and courage
of Your Spirit
to shape its future
Grant us faith-filled leaders
who will embrace Christ's Mission
of love and justice.
Bless the Church here in the Archdiocese of Armagh
by raising up dedicated and generous leaders
from our families and friends
who will serve Your people as Sisters,
Priests, Brothers, Deacons and Lay Ministers.
Inspire us to know You better
and open our hearts
to hear Your call.
Amen